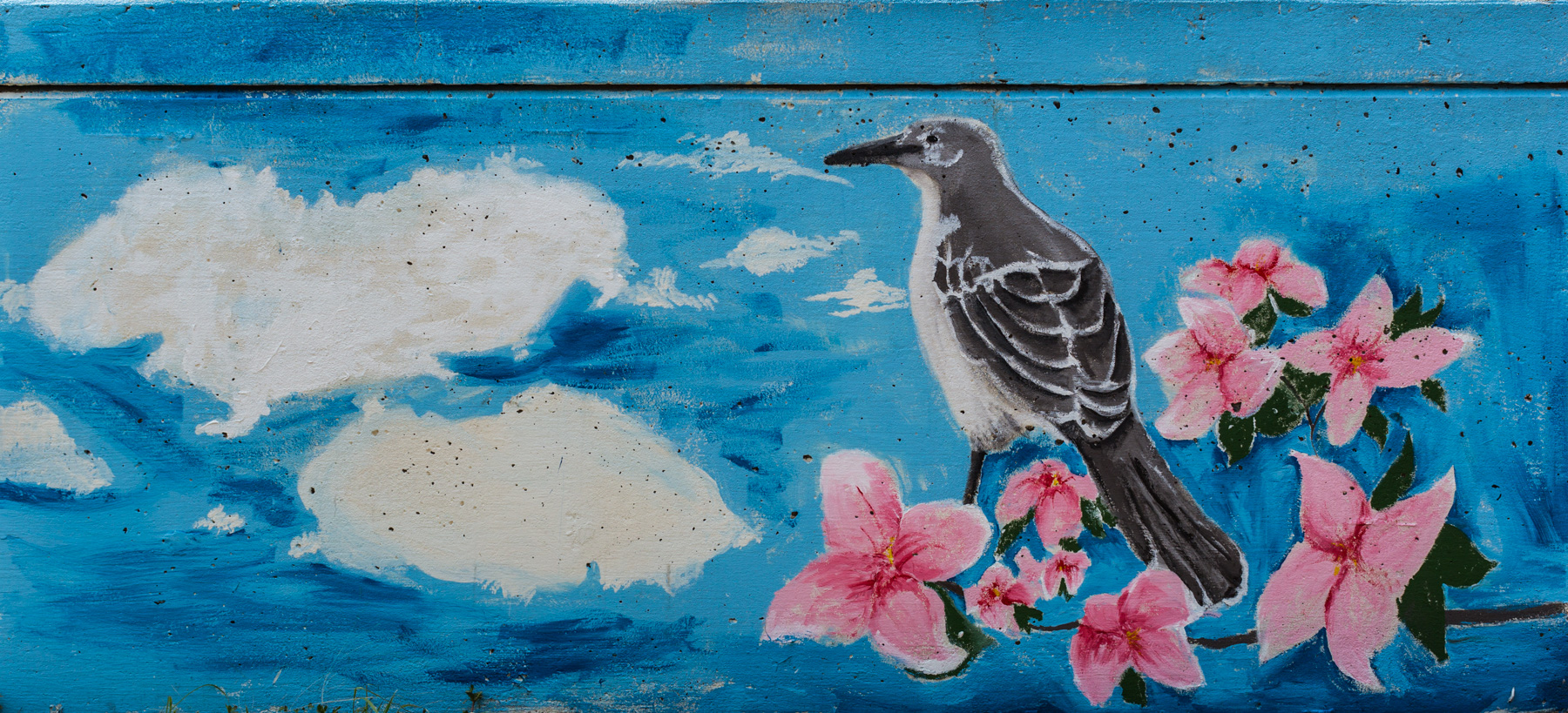 No Title
Artist: Tesla Childers; Beebe
Tell Us a Little About This Mural:
It's a picture of Arkansas state bird and flower
What is your art medium and/or special techniques?
I usually work in charcoal and acrylic paint.
Where do you find inspiration for your art?
I draw inspiration from my life and the world around me.
What are you passionate about?
I am passionate about art and the messages it can send.
Do you have any awards or achievements relative to your work as an artist?
I have a first place ribbon from the state fair.
Visit this artist online:
https://sites.google.com/view/teslachilders/home