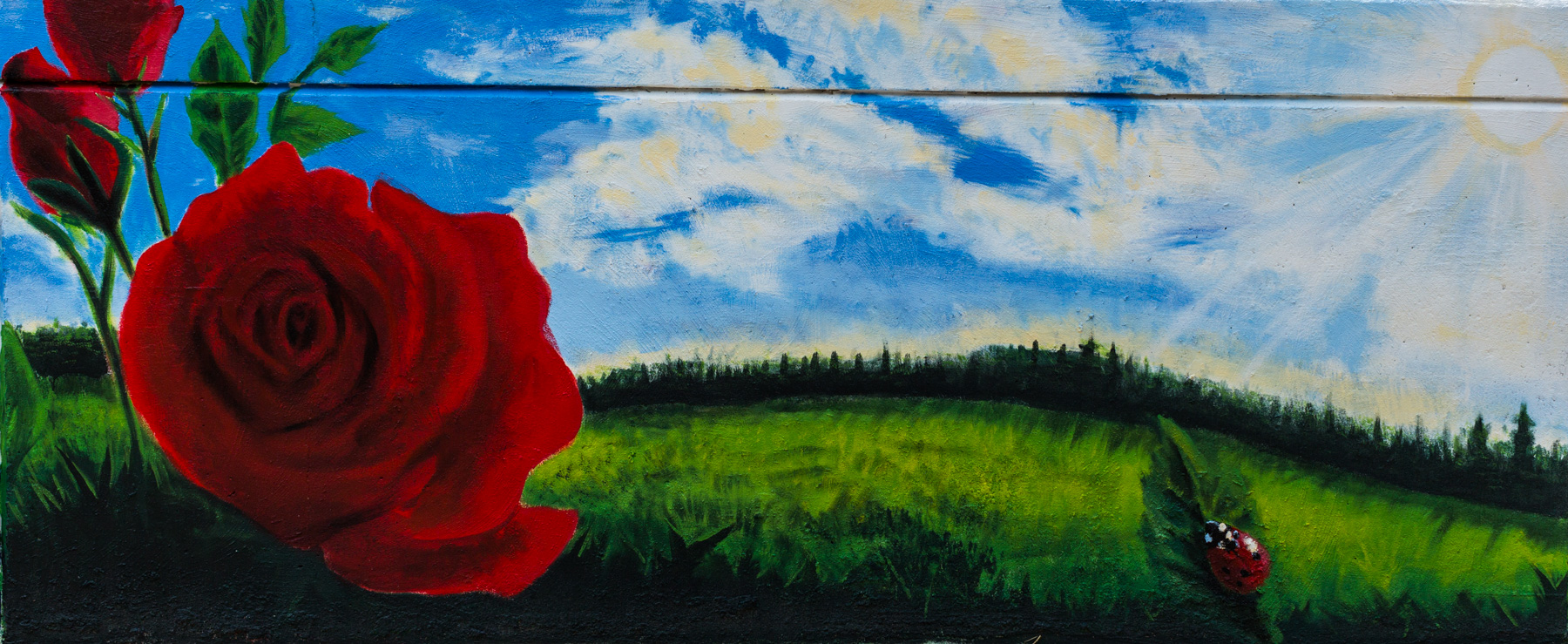 Roses
Artist: Adrianna Morris; Cabot
Tell Us a Little About This Mural:
There's not really a deep meaning to it, to be honest. I've just always liked drawing roses, and I've been trying to improve in drawing/painting landscapes. So I combined the two.
What is your art medium and/or special techniques?
I usually work with graphite, although I have done several oil, watercolor and colored pencil pieces.
Where do you find inspiration for your art?
There are several things. I get inspired looking at other artists' work that I admire; looking at the world around me, pictures of people and nature, etc. And I get inspired by all the support I get from my friends and family.
What are you passionate about?
Mainly emotion and realism. I usually try to make my work realistic, but I often try to incorporate how I feel or want the viewer to feel.
Do you have any awards or achievements relative to your work as an artist?
In 8th grade I did an oil pastel piece that was chosen for the Young Arkansas Artists Exhibition to tour for 2 years and hang in Arkansas Children's Hospital for one year. In my senior year of high school I won the Principal's Choice Award in the school's art show. I also got 1st and 3rd places ribbons in an art show at ASU Beebe for a couple of oil paintings I did, and the 1st place painting got featured in the school's Uncharted Magazine.