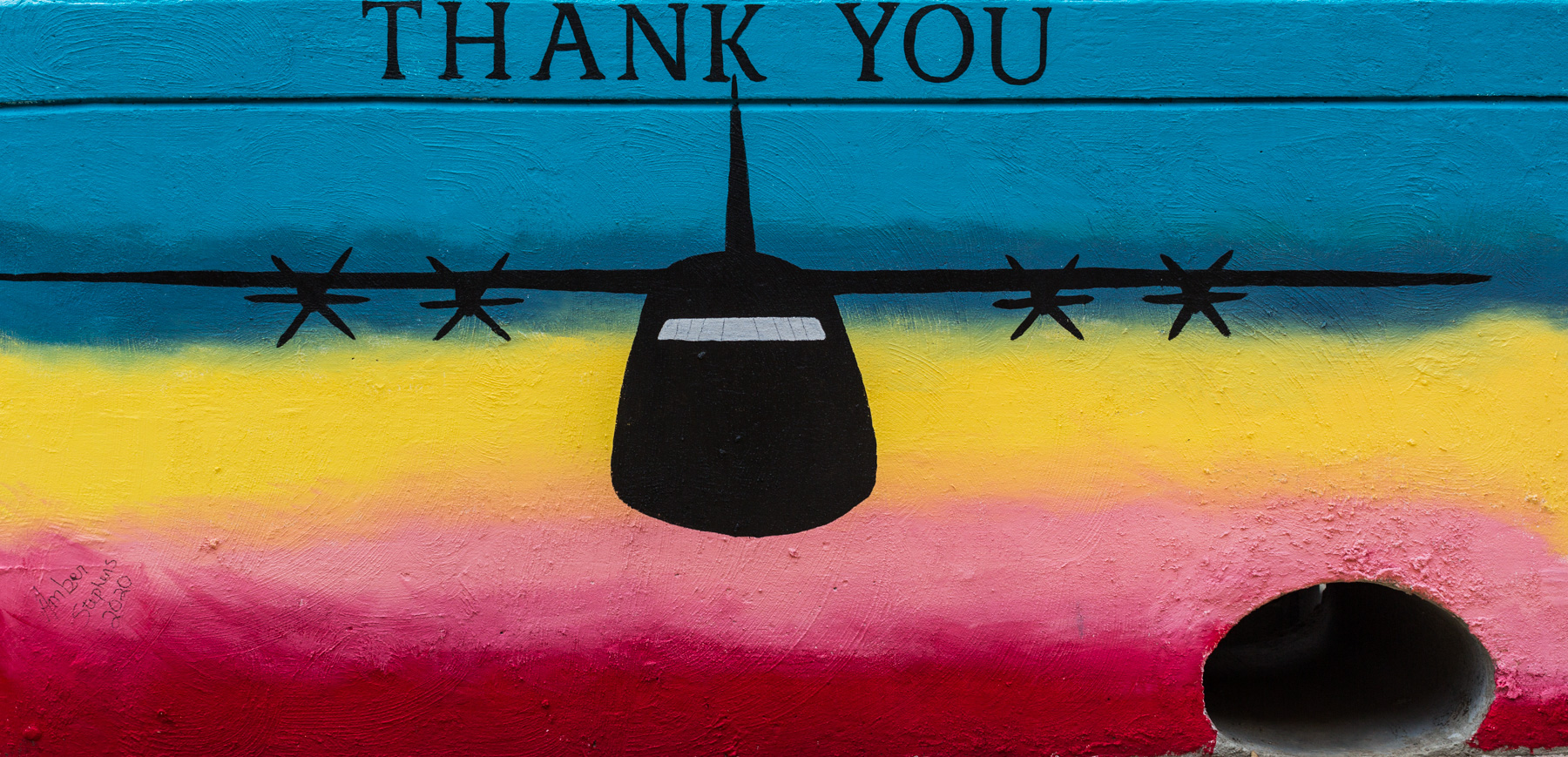 Thank You
Artist: Amber Stephens ; Cabot
Tell Us a Little About This Mural:
Thank you to our service members at LRAFB
What is your art medium and/or special techniques?
Acrylic paints
Where do you find inspiration for your art?
My husband was Air Force and his 1st duty station was LRAFB. He worked on C-130s.
What are you passionate about?
Creating using paint, resin, fabric, wood or anything else I can get my hands on.
Do you have any awards or achievements relative to your work as an artist?
I have a painting called Rusty hanging up at the Community Center.